Call- 941-627-6692 to place an order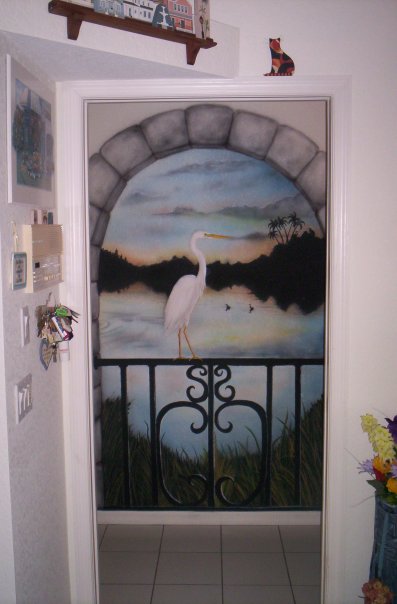 This is a custom mural that I painted for a customer . The scene is an Everglades sunset with an egret on the balcony rail to enjoy it with you. The dark spots in front of the egret are 2 egrets shadowed in the water. Price upon request.
This is an original 1 of a kind original life size butler sculpture. Norm the butler now resides as permanent crew member on a Sarasota yacht. He was bought by a woman as a gift for her husbands birthday when she couldn't think of what to give the man who has it all. This one is sold but I can make a new original for you . It takes me a few weeks to get one done so plan ahead for that one of a kind gift. I can do a life casting of you and make it into your life size doppelganger. This could be a great idea for a restaurant sign holder or mints as you leave.
contact me at heroncarver@yahoo.com or call 941-627-6692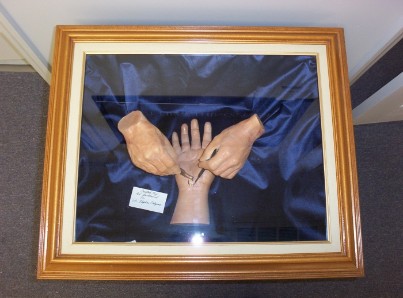 Carpal Tunnel hand surgery . medical sculpture / lighted table display. This sculpture was done for my hand surgeon Dr. Stephen Helgemo . Dr. Helgemo performed carpal tunnel surgery on my right hand several years ago, and recently repaired my left hand. This surgical sculpture is a custom one of a kind piece . I used the Dr's hands and my own as the subject. I can do a custom medical sculpture for you of hands performing nearly any task. Price for sculpture as shown $1000.00
Video of Dr.Helgemo doing an endoscopic carpal tunnel release surgery.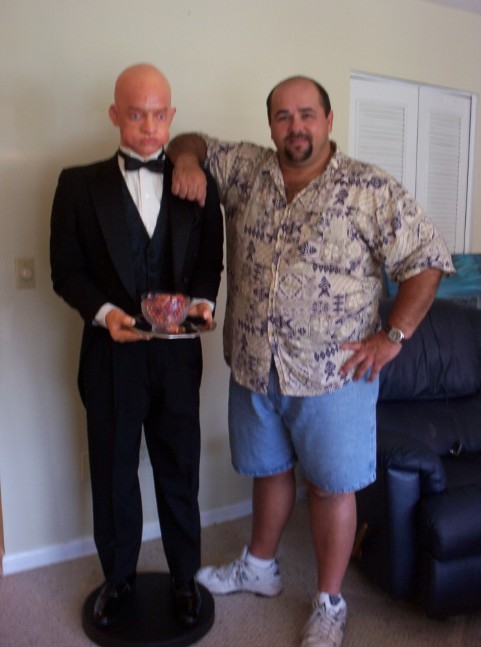 Arthur the Candy serving Butler is currently residing as staff at an upscale home in Fort Lauderdale Florida. Arthur is 6 feet tall and is able to come apart to be shipped . He is created using hydrocal ,fiberglass , a black tuxedo and a few other materials .He even includes a pocket watch in his breast pocket. This is a one of a kind signed original sculpture . I can make one similar for you, I can use your head or that of a butler model. Price $1500.oo