Call- 941-627-6692 to place an order
Mounumental Sculpture Gallery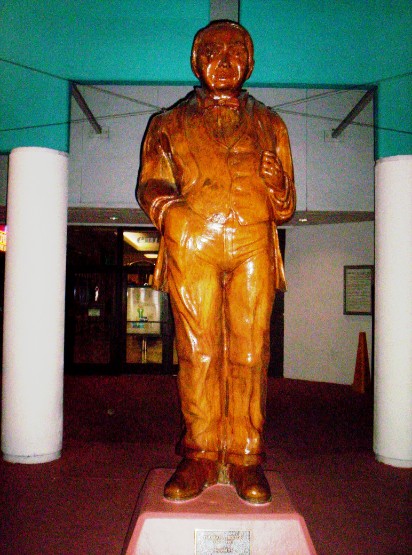 Thomas Edison Monument 12 foot tall . I created this sculpture from a Moreton Bay Fig tree that Edison Planted nearly 100 years ago.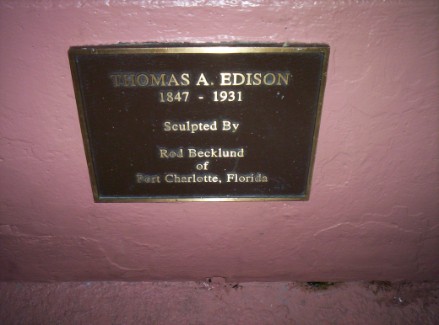 Bronze Plaque Thomas Edison 1847-1931 Sculpted by Rod Becklund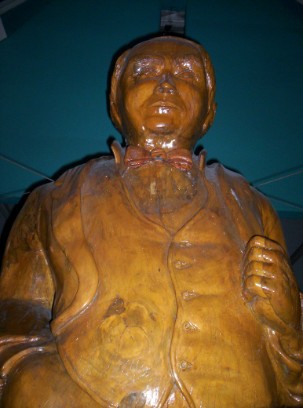 Close up of Tom. The sculptures permanent home is the Edison restaurant on McGregor Blvd in Fort Myers.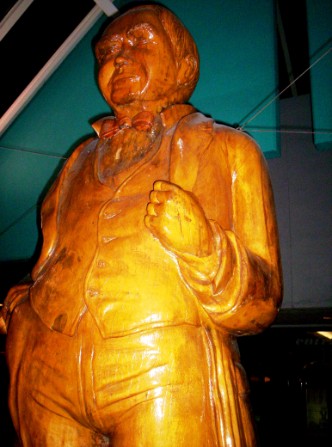 This sculpture was started with a chainsaw , then I used large grinders and smaller sanders and lots of hand polishing. Finally I applied a coat of stain and clear uv block urethane top coat.